How Digital Television has Changed Society!
I'm going to explain to you the role cable television has played in shaping our society, from live cannibalism to the confessions of a toilet paper eating addict.
It's been a long day and you've just come home, collapsed on the sofa with a glass of something nice in one hand and the TV remote in the other. What better way is there to relax and unwind?
The new moral code
In the not so distant past, institutions such as the church and the government were the self-appointed guardians of society's moral sensibilities.
Social and individual freedoms which we take for granted today were once carefully regulated and at times suppressed by a conservative society – a good example being tattoos and piercings.
These once abhorred symbols of rebellion and free thinking are now widely accepted.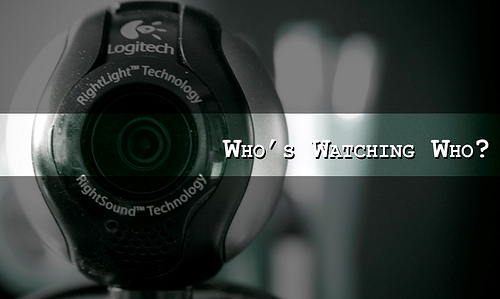 Image by Kevin Labianco
How low can you go?
We could well be standing at the precipice of the final taboo: quisquam rectus (Latin for anything goes).
Society has changed considerably embracing increasingly outrageous behaviours and views. Is cable television one of the forces currently driving this shift in society?
While the nation continues with the switch from analogue to digital, we are being presented with a wider range of concepts, opinions and ways to lead our lives. The concept of weird has been remodelled; a Dutch channel recently came under fire for airing a show with cannibalism.
This kind of reaction is to be expected, but it's fascinating to observe the overall feeling of acceptance and resignation which surrounded the case.
Had such an idea crossed the minds of the producers 10 years ago, it would probably have been dismissed fairly quickly. However, they went ahead with the stunt, buoyed by the changes in perception brought about by the achievements of previous TV shows and channels.
Too sexy for my cable
Currently in the UK, 2.6 million households receive terrestrial television. The five channels must therefore cater to the widest possible audience.
Cable television on the other hand, less restrained by the boundaries of media regulators and society's conscience, is free to challenge us to the point of offence.
Embracing the weird
It's important to note that cable content is not all as depraved as the above might suggest – documentaries on cable television are slowly becoming a personal favourite, though some do get increasingly outlandish and sometimes downright ridiculous as filmmakers strive harder to out-do each other
Case in point: US reality show My Strange Addiction and its tales of toilet-paper eaters.
But these filmmakers can also do the job of unifying fragmented societies. They can convey the message that just because a society has labelled a group or person weird doesn't mean they're different, and would benefit from a viewers love and understanding
So, as a final thought – the rise of cable television and its almost limitless number of channels that can be perused at leisure is an important driving force.
The reporter/commentator of our dynamically evolving social conscience is a role that it embraces.
As we roll subconsciously towards the edge of the precipice, let us stand a minute and ponder; are we ready to assimilate the 'weird' into our normal?
When do you think TV has gone too far? Join the discussion and leave a comment below…
Sandie Aryee thinks she knows her wrong from her right. She writes blogs for Softel Group, who supply content targeted advertising for the interactive television industry, also providing top quality video subtitles.