Apple's latest iPhone 5 due to begin shipping in September?
Rumors have begun to fly that the latest of the Apple iPhones, the iPhone 5, is to stage its launch in the first half of September. These rumors which have been seen on the message boards of phones4u and talktalk have got into full swing in the last couple of months.
According to several reliable sources, the production schedule of the extremely highly anticipated handset has been arranged and outlined by Apple; parts have begun to be shipped to their respective manufacturers, with production due to commence over July this year, culminating in the release of the device in September 2011.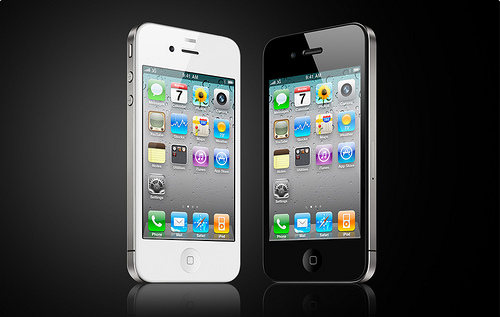 There is speculation that this latest offering from Apple will incorporate an even faster processor than the iPhone 4; although this is set to really be the only major detail about the already incredibly popular model that is due to undergo a change – this has not come as a surprise to many critics of Apple's development and release scheduling, who believe that more could be done to improve the device.
The rumors about the intended manufacture and release date of the latest iPhone have in turn sparked speculation that the announcement of the new version of the popular smartphone handset will coincide at Apple's convention in September – an event that is usually based around Apple's other flagship product, the iPod. Despite news of the impending release of the iPhone 5 being hot off the press, there are already rumors circulating that the handset will be plagued by delays in its schedule; this has been attributed to a lack of suitable components needed to create the device. Late supplier orders have also been cited as another possible reason that the company might begin to fall behind its schedule when releasing the iPhone 5.
As usual, Apple are remaining silent about such rumours; they maintain that whatever production decisions they have made will be timely and free from any delay of major problems. This is a luxery apple have been afforded after years of high quality, of all the contract phones on the market the iphone is the one always sure to sell well.