Wonderful, this is something for which we were waiting from September 2010. September 2010 was the time when Microsoft announced the release of the beta version of the Internet Explorer 9. Finally after the wait for 5 months Microsoft released the first Release Candidate of Internet Explorer 9.
With the release of the Release Candidate Microsoft unveils some of the expected features for the public consumption. Features includes the better user interface, improvements in the performance, fantastic tab management system, tear off features associated with tabs, enhanced experience of pinning options, less notifications. One of the finest features which are coming with IE 9 is of the use of One Box through which you can enter web addresses and search terms in the same text box.
As Microsoft claimed with the release of the beta version of the Internet Explorer 9 that this browser is a reinvention of the browsers, in my view it is true. With the compatibility with HTML5,     the IE 9 is coming with a great user interface and accelerated hardware through which user can run apps faster with the browser. Thus IE can become the fastest web browser in the coming days.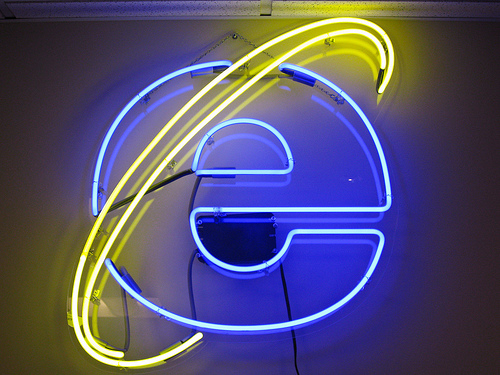 Internet Explorer 9 is coming with Tracking Protection, which will enhance the security of the browsers by stopping the access to a website from tracking your activities on web. It will make your searches as private to you. Another great feature associated with IE 9 is the term ActiveX Filtering, which will help you to block the ActiveX content on your browser.
It was not that easy to reach to the stage of IE9 RC from the IE beta, as according to Microsoft they made around more than two thousands changes to reach to this stage. What I liked most is the party line of Microsoft with IE 9, and it was that the desktop is moving onto the web and the web onto the desktop, and I think it is really true. I am sure that with all these positive notes you must start thinking about how can I get the IE 9, so please visit http://windows.microsoft.com/ie9 and get all the downloads and information related to IE 9.