Information and Myths Related to VoIP!
A few months back I was not aware about the term VoIP. On one night when I was taking my regular dinner, and surfing the television for some news, I found one program for VoIP. Then I did a bit of Google search and got a good idea about VoIP.
Yesterday one of my friends asked me if he can be able to make phone calls from internet and suddenly I told him about VoIP. During the discussion I came to know that there are many myths available about VoIP, so I thought to share my ideas with the readers of my blog.
Voice over Internet Protocol, commonly known as VoIP, is a process through which you can make phone calls to any landline number or mobile phone or another computer. General myth related to VoIP is that you can use this facility for free, but it's not true. In fact let me give you an example of Skype, they allows the free calls to other Skype users only, and they charge you a few bucks for calling on any landline number or mobile phone.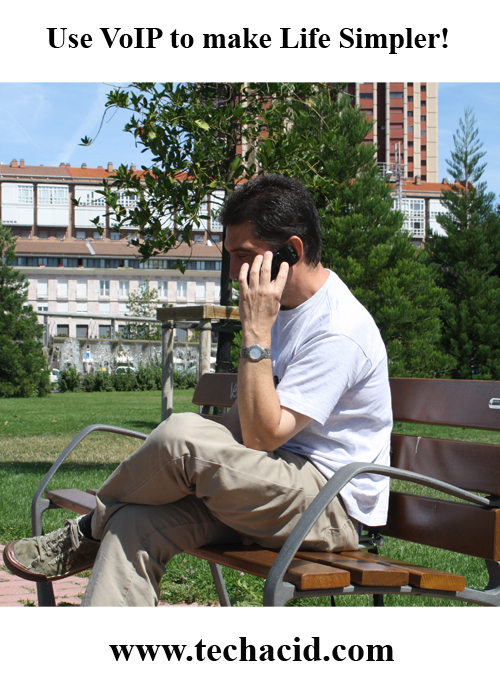 Although with the help of VoIP services you can save huge amount as these services are much cheaper and cost effective compared to your normal mobile phone or landline phone.
Another common myth about VoIP is that you need a VoIP phone to use their services. Frankly there are several types of free adaptors available through the world of web, through which you can use any normal phone to act as a VoIP phone. There are many VoIP service providers which offers free of cost adaptors; only thing which they need is that you must have an account with them.
Commonly many people think that VoIP calls are cheaper than the normal system, as I mentioned the same in this blog too, but sometimes it's not the case too. There are a few VoIP service providers who charge you for both inbound and outbound calls, which is not the case for normal mobile or landlines.
I was wondering how technology has enhanced it self during last few years. VoIP technology has also reached to a great height. Are you aware that these days VoIP technology is associated with BlackBerry phones, Android phones and iPhone etc? Believe me I am not kidding, yesterday only I came to know about BlackBerry VoIP, and iPhone VoIP.
Well, it's a fact that these days computer has become the most reliable companion of our life, and with the help of VoIP we can remain a bit more away from our mobile phone or landline phone and become a bit closer to our personal computer.
To further increase my surprise I came to know that mobile to mobile VoIP is also available these days, which was not possible a few years back.
Some Related content, you may like them as well:
Tags:
Android
,
Android Phones
,
BlackBerry
,
BlackBerry Phones
,
BlackBerry VoIP
,
Blog
,
Blog Readers
,
Computer
,
Inbound Calls
,
Information about VoIP
,
Internet
,
Internet Protocol
,
iPhone
,
iPhone VoIP
,
Landline Number
,
Landlines
,
Mobile
,
Mobile Phone
,
Myths related to VoIP
,
Outbound Calls
,
Personal Computer
,
Phone calls
,
Phone Calls from Internet
,
Program for VoIP
,
Skype
,
Skype USers
,
Technology
,
Television
,
Voice over Internet Protocol
,
VoIP
,
VoIP Phone
,
VoIP Service Providers
,
VoIP Services
,
VoIP Technology
,
VoIP Telephone
About Author
Alok Vats, the owner of Tech Acid, brings over nine years of search engine optimization experience to this blog, and is considered a leading expert in his field of internet marketing. Prior to founding the blogs like Tech Acid, I News India, Make Your Health, etc. Alok was the Online Marketing Manager, and SEO Manager, at different organizations like Koenig Solutions, Visnova Solutions, Abhinav Outsourcings, Accuracast London, etc. The online marketing strategies of Alok Vats have increased the sales for a client by around 300% within a time span of 6 months only. His experience of online marketing field can be helpful to people who are looking for attracting more business and to increase sales through their websites, and to increase business and brand name through their blog.