Motorola Droid Will Hit Verizon Soon!
Motorola's new Android piece is coming to Verizon on the 6th November, at a cost price of $200. The family of the phones is termed as Droid, as confirmed by the company itself. Here are some of the specifications that are linked with the same: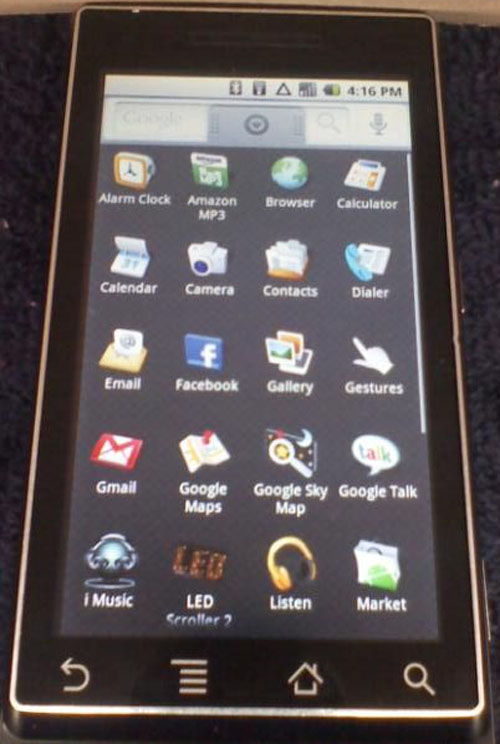 A 3.7inch screen at 480×854 pixels
A Cortex A8 processor
A16GB SD card which is included with the same
Bluetooth, GPS
A 5-megapixel camera
The slide-out keyboard decked with a d-pad to add on the difference
The best news is the Software! This time it is extremely advanced and improved and went beyond my expectations. There is a new contact App and the Camera App is extremely advanced.
Other features are SMS Searching, with Android 2.0!
As far as the accessories are concerned, an innovative dock is there to assist you in pillion the Droid while it is charging on the table or a platform! The best part is that the custom app is loaded automatically, without any instructions, when the handset is docked.
People are saying that it is a strong competitor for Apple iPhone! So all you tech lovers, what are you waiting for? Just fasten your seat belts and get ready for the D-Day that is 6th November 2009 to witness Droid in front of your eyes!