Google Maps Navigation – Free!
Google's turn-by-turn navigation for Maps in beta is going great guns. First of all it is all free and secondly, it is attired with various Google technologies including Street View, Satellite Imagery as well as Search that is decked with Voice Power. The features look really cool and happening. In addition, my readers should know that it is Android OS 2.0 only for now!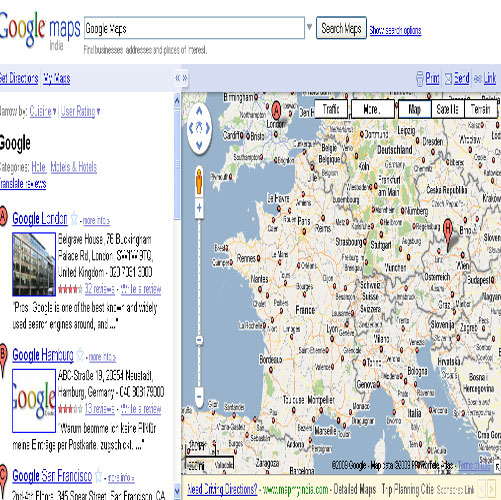 Further, Google made it official that they integrally working with Apple at the same time. Also, the traffic data on Google Maps is driven by various sources. Above all, the service is free of charge, without any advertisements. Isn't it brilliant news for all the users out there?
Also the English speaking voice speaks it aloud as far as the street names are concerned. Above all, you will see the names in an offline mode, but in a slower manner. Also, the good news is that you don't have to update your map data every single time. But the need lies in downloading the route maps, because that is the biggest necessity!
The satellite views are unique and the traffic icons are really subtle and simple. It can be used by anyone. You are also provided OS Integration that allows you to bookmark locations on the go!
So just try the services today and let me know your reactions and experiences.
VIDEO:
Some Related content, you may like them as well:
About Author
Alok Vats, the owner of Tech Acid, brings over nine years of search engine optimization experience to this blog, and is considered a leading expert in his field of internet marketing. Prior to founding the blogs like Tech Acid, I News India, Make Your Health, etc. Alok was the Online Marketing Manager, and SEO Manager, at different organizations like Koenig Solutions, Visnova Solutions, Abhinav Outsourcings, Accuracast London, etc. The online marketing strategies of Alok Vats have increased the sales for a client by around 300% within a time span of 6 months only. His experience of online marketing field can be helpful to people who are looking for attracting more business and to increase sales through their websites, and to increase business and brand name through their blog.