HTC Leo Supports Windows Mobile 7 upgrade!
It has been confirmed that the HTC Leo supports Windows Mobile 7! Here is the info on the internal ROM: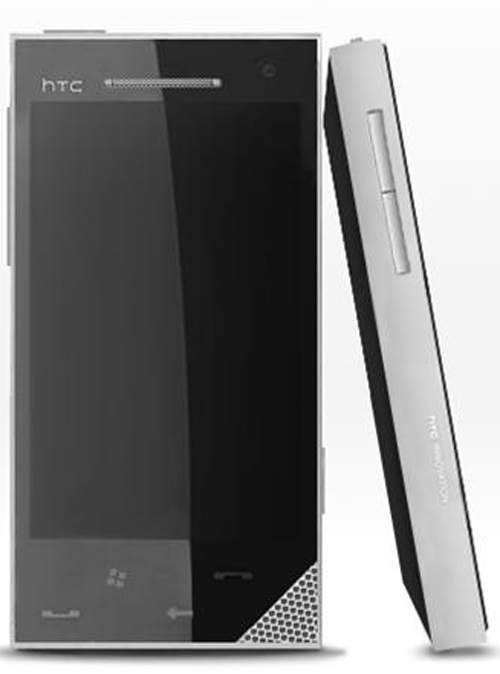 ROM: 512 MB / RAM: 320 MB / HD: 207.13MB (deliberation is that it may come in more than one partition). If you want to know more about the same, below mentioned are some of the facets of HTC Leo:
Digital compass
Accelerometer and Capacitive screen
1 Ghz processor
Platform – Ultra slim bar type touch phone / Windows Mobile 6.5 Professional
Processor/Chipset – Qualcomm MSM 8250, 1GHz
Memory / Internal Storage – ROM: 512 MB / RAM: 320 MB / HD: 207.13MB
Display Module – 4.3-inch 480×800 WVGA resolution / 65K-color / Sensitive touch screen (Capacitive)
Keep support Multi-Touch capability for WM7 Chassis – HSPA/UMTS/EDGE/GPRS/GSM Function
HSPA/UMTS 2100/900 MHz and GSM/GPRS/EDGE – Quad-band (850/900/1800/1900 MHz) / HSDPA / 3GPP Release 5 compliant (Up to 7.2Mbps / HSUPA)
3GPP release 6 compliant / UE category 5, up to 2 Mbps peak rate / EGPRS Functionality / EGPRS class B / Multi-slot class 12 (10 Operator dependent) / PBCCH
Standalone GPS – Internal GPS antenna
Sensors – Motion G-sensor / Proximity sensor / Ambient Light Sensor / FM Radio
Digital Camera – Main camera: 5 MP Color CMOS with auto focus / 2x LED flash
Notification – Notification by sound, vibration,
LEDs or status shown on the display
One dual colors (Green and Amber) LED in the left / lens for PDA event, battery and charging / status
Audio – Built-in microphone / Receiver / Loud speaker with hands-free support
Bluetooth / Version 2.1 compliant with EDR
Wi-Fi / IEEE 802.11 b/g compliant
Micro-USB: / USB 2.0 High-Speed client / 3.5 mm stereo audio jack with mic / 1.8/3V USIM/SIM card slot / microSD card slot with SDHC support
Accessories (In-Box) – Quick Start Guide [Inbox] / Travel Charger, TC P300 [Inbox] / USB Sync Cable (Micro-USB to Standard USB) [Inbox] / Battery [Inbox] / Wired stereo headset with 3.5mm audio connector, HS G335 [Inbox] / Premium pouch (Carrying Case) [Inbox] / Car Charger [optional] /Car Holder with battery cover [optional]
HTC Common Sense / 3G to WiFi router
Task Manager / Text selection (HTC) Connection Setup / OOBE / Voice Recorder / Document Viewer / PDF / OMA DRM Engine
Java virtual machine / Long Press / End Key Confirmation (to shut down) / STK SIM manager / (HTC) Volume Control
Business Card Reader / Document Printing / Magnifier.
HTC Leo is surely a perfect choice!