Sprint Announces HTC Hero – A Quick Glance!
Yes, the news that Sprint has revealed a perfect smart phone called HTC Hero! As far as the cost is concerned, it will be revealed at the end of this blog. Meanwhile you can read its full features as well as what the phone has in store for you.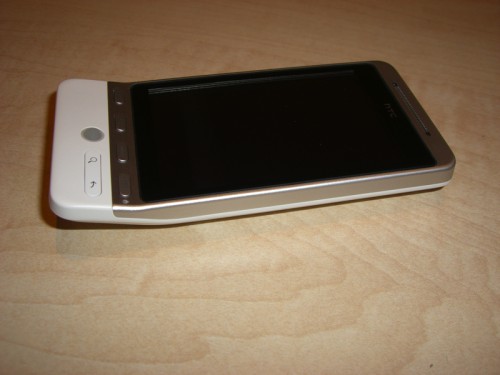 Personally, I am a big fan of the touch screen phones. And yes, this phone offers a large touch screen to impress people of my genre! In addition, it is decked with a few physical controls, and a trackball. All, in all, after seeing the phone, it reminds me of T-Mobile MyTouch 3G, that also hold an almost same resemblance. Also, news is that Multitouch wouldn't be made able until Android 2.0.
As it is an HTC phone, one can expect a hell lot of features attired in the same. And yes, it has loads of features to amuse ant tech lover. Here are some of them
HTC SENSE – Yes the phone is geared with Sense front and center. And it has been believed that it is one and only US tech gadget that has Sense!
Having Sense means it offers seven home screens
Decked with a broad degree of customization.
HTC Footprints: This feature enables the users to play with their creativity and create digital postcards. So all you artists out there, just go and play!
Other facets that are available with the handset are a perfect 5mp camera and video recording.
Handset is also decked with a Bluetooth with a stereo profile
Other goodies include an accelerometer, visual voice mail, Sprint TV, a microSD card slot, the users can enjoy NFL Mobile Live and Nascar Sprint Cup Mobile
Other additions are a speakerphone, personal organizer options
Stay connected with your loved ones with messaging and e-mail
Always stay on your toes with an advanced music player, Wi-Fi, and integrated GPS.
A 3.5-millimeter headset jack
Outlook integration with e-mail, contacts and calendar
Our Hero would be made available after October 11, 2009 at the cost of $179.