LG Arena – A New Revolution!
It was around 4 years back when I purchased my first mobile phone, which was a Nokia 1100. That phone was a mega hit at that time. Though it was a simple and a black and white phone with all the basic facilities, but my heart was not fully satisfied with this hand set. I was always looking for some color phone with camera facility.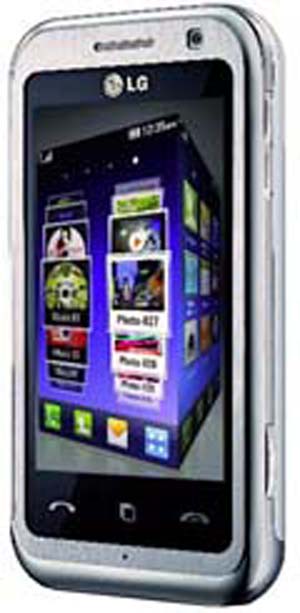 It was two years back when I purchased another phone, this phone is a color phone and it was equipped with a 2.0 Mega Pixel camera. It was having almost all the modern facilities like MMS, Bluetooth, Camera, Walkman, FM and many more. But still my heart was not looking satisfied with it too, because the time has changed. Now the mobile phone has reached to the age of the touch screen and the cameras reached to the point of 5.0 Mega Pixel. So my heart was looking for latest phones.
From last few months I was searching for some great mobile phone and today I found one of the best looking mobile, it is the LG Arena. One touch screen mobile phone with 5.0 mega pixel camera, which is coming with a handy 12mm thick and with a classy brushed metal finish. This mobile is equipped with a new 3D interface and it has a high speed internet facility too.
It has the multimedia player with Bluetooth facility and its pre order is being taken by the company these days. Probably LG Arena will be available in the market from April 2009. So friends it is a good recommendation for those people who like to enjoy multimedia facility on their mobile.
Liked this article? You might consider Subscribing via RSS or EMAIL .. Click on the link to Subscribe to our feeds.